Great Article.

Pyle was an American Treasure and the Gold Standard of what American Journalism USED to be.
depolreablesunite
R.I.P. Ernie Pyle the best friend a G.I. ever had.
Ernie Pyle was considered the foremost war correspondent in America during the Second World War. His distinctive writing style and relationships with those on the front provided him with a unique perspective on the war effort. This not only earned him national recognition, but the respect of the troops he wrote about.
Yearning for adventure
Ernie Pyle was born in Indiana in 1900. A shy and intelligent boy, he yearned for adventure and wanted to see the world. He thought he saw an opportunity arise during World War I. In October 1918, Pyle enlisted with the U.S. Naval Reserve. However, the war ended before he could complete his training and thus he never got to go overseas.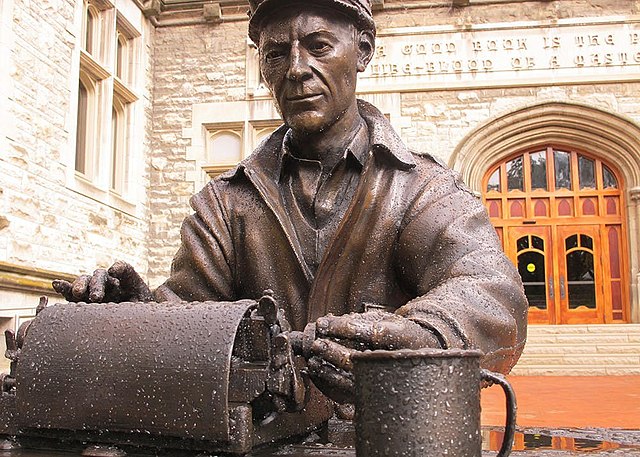 View original post 1,229 more words