It's Time to Draw a Line in the Sand to Protect our Children, Heritage and Way of Life.

Stay Alert, Armed and Dangerous
VikingLifeBlog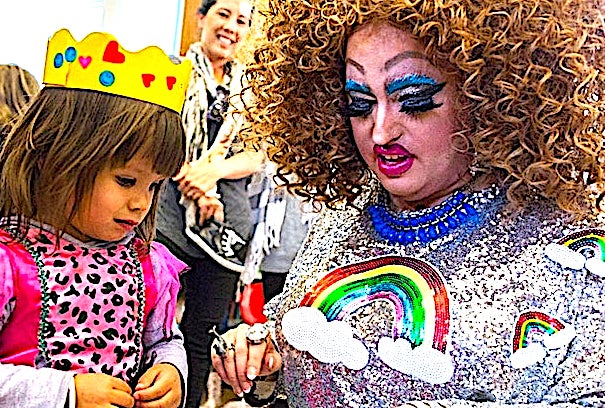 While the American Library Association is actively providing institutional support for the Drag Queen Story Hour programs, the tremendous funding it enjoys comes from a handful of very powerful jewish activists and charities:
"Drag Queen Story Time as a Concept was created by a Jewish lesbian named Michelle Tea (Tomasik) and RADAR Productions of San Francisco. RADAR productions is a Bay Area production company whose mission statement reads "RADAR is a Bay Area queer literary arts organization creating and supporting a community of queer artists through commissioning, developing and presenting ground-breaking literary work".
RADAR Productions is also instrumental in disseminating the program throughout the country.
RADAR is funded by a number of organizations, including The California Arts Council, The San Francisco Public Libraries, The Horizons Foundation, and notably The Walter and Elise Haas Foundation, and The Zellerbach Foundation.
The Walter and Elise Haas Foundation is a Bay…
View original post 306 more words